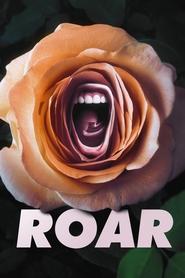 Roar Episode 3 Recap and Ending Explained
'Roar,' developed by Liz Flahive and Carly Mensch ('GLOW,' is an anthology series based on Cecelia Ahern's short story collection of the same name. Each episode offers a unique viewpoint on the issues that women confront by using almost fairytale-like scenarios that emphasize the seriousness and gravity of the concerns.
In the third episode, viewers meet Amelia (Betty Gilpin), a well-known model who foregoes a promising career to become the housewife of a wealthy businessman. Amelia, on the other hand, quickly faces an identity crisis, which sets her on a path of self-discovery. If you're curious about the outcome of Amelia's quest, here's our take on the ending of 'Roar' episode 3! WARNING: SPOILERS AHEAD!
Recap of Roar Episode 3
The third episode, titled 'The Woman Who Was Kept on a Shelf,' begins with a flashback to Amelia's upbringing, when her mother pushed her into pageantry and modeling. She grows up to be a successful model with a bright future. She meets Harry, a wealthy businessman, and the two fall in love. Amelia will soon be moving into Harry's mansion.
Harry shows Amelia a shelf he constructed himself one morning. Amelia is taken aback when Harry reveals that the shelf is intended for her. Harry wants to enjoy Amelia's beauty and created the shelf to keep her in front of his eyes all the time. Although Amelia is initially apprehensive, Harry persuades her to abandon her job and become the object of his adoration.
Initially, the duo's courtship is passionate, and things are going well. As Amelia remains on the shelf, Harry continues to admire her, and the two marry. Amelia is content with her life on the shelf. However, Harry eventually loses interest in Amelia and neglects her. After three years, Harry has grown distant and somewhat bored with Amelia. Amelia attempts in vain to restore the spark in their relationship.
Amelia decides to jump from the shelf after being dissatisfied with her situation. She breaks away from the limited existence she had been living on the shelf and ventures out into the world for the first time in years. Amelia, who is overjoyed, goes to the beach and has an eye-opening experience. Amelia returns home and destroys the shelf after a talk with a cosmetics shop assistant.
Why Does Amelia Return to the Shelf at the End of Roar Episode 3?
Amelia discovers she is unhappy with her life in the episode's final act. During a talk with a cosmetic store salesperson, she recalls how she had spent her entire life receiving reinforcement for her attractiveness. Her existence with Harry becomes claustrophobic as he ceases to express his admiration for her attractiveness. As a result, Amelia becomes a disgruntled trophy wife. Her being on the shelf is an analogy for the same. Amelia eventually smashes the shelf, releasing herself from her terrible life as a trophy wife.
In the last scenes, Amelia has launched her own cosmetics line, and young women crowd outside her newly opened store. Amelia, on the other hand, is on another shelf within the store. Amelia's decision to create her own business shows that she has finally rejected her mother's belief that beauty is more desirable to a woman than knowledge. Amelia demonstrates that she is as brilliant as she is gorgeous by running a profitable business.
Nonetheless, in the final moments, we see Amelia struggle to impress her patron with her brilliance. Customers are discouraged from connecting with her since her appearance on the shelf is viewed as a projection of her beauty. As a result, the episode's conclusion hints that Amelia is likely to live a similarly unsatisfied life in the future.
The finale also implies that Amelia just replaced one shelf for another by leaving her marriage with Harry and focusing on her work. Previously, she was the object of Harry's attention, but today she is admired by many. However, the ending leaves both audiences and Amelia wondering whether Amelia continues to seek external validation or is content with her life achievements.