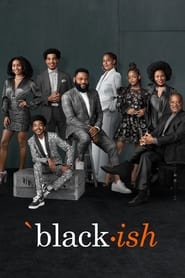 black-ish Season 9: Renewed or Cancelled?
'Black-ish' is an ABC sitcom that follows the Johnsons, an upper-class black family. Andre 'Dre' Johnson, his wife Rainbow, their four children, and Dre's parents – Earl AKA Pops and Ruby – make up the multigenerational family. Apart from focusing on the Johnsons' daily lives, the comic show also highlights pertinent sociopolitical concerns.
Kenya Barris created the sitcom, which debuted on September 24, 2014. When it first aired, the sitcom sparked a lot of attention among viewers, thanks to its ability to approach delicate issues while retaining a lighthearted tone. It was even nominated for Emmy and Golden Globe awards. So it's reasonable if you're hoping for a sequel after Season 8 wraps up on television. So, let's talk about the likelihood of a season 9.
Season 9 of black-ish: Renewed or Cancelled?
'Black-ish' season 8 started on ABC on January 4, 2022, with the season finale airing on April 19, 2022. The eighth edition consists of 13 episodes, each of which lasts roughly 22 minutes.
We now have information on the show's ninth season. Fans will be heartbroken to learn that the eighth season will be the sitcom's final season. According to the Los Angeles Times, Anthony Anderson (Dre), who is also an executive producer of the show, stated in April 2022, "I personally think that the show could have gone on and continued to tell more stories." But the network had a different opinion."
However, after ABC announced that the eighth season would be the show's final season, show creator Barris took to social media and stated that the decision to discontinue the series was mutual. "In this day and age, it is rare to get to decide when your show should come to an end, and we are grateful along with ABC to be able to make this final season exactly what we'd hoped for – and to do it with the entire and AMAZINGLY STELLAR cast coming back to close this chapter out with us the right way!" he captioned his May 2021 post.
Barris also complimented the cast, crew, and fans for their contributions to the ABC production's success. The series' founder and executive producer even expressed his pride in all the sitcom stands for and the change it has made in society by bringing up things that most people were not comfortable discussing.
Despite the ABC comedy's phenomenal success, it's difficult not to notice the steady reduction in the number of viewers turning in with each season. As a result, it's not unexpected that the network chose to conclude the show with the eighth round. Taking everything into consideration, it is quite improbable that a ninth season of 'Black-ish' will be produced. However, an eight-season run is nothing short of remarkable, as not many series have that luxury.
The ensemble had spent the previous eight years of their lives working together, so filming the final season was a very emotional experience for them. Anderson said on 'The Ellen DeGeneres Show,' "I did [tear]." But I didn't cry as much as Tracee Ellis Ross [Bow]… Actually, I think I sobbed a little more than [Ross] did on the last day, and I didn't expect it to hit me as hard as it did."
"I had been preparing myself for it, and in the last scene on the last day is when I lost it, and it was unexpected for me," Anderson concluded.
But it just goes to show how much I enjoy what I do [and] how much I enjoy doing it with the folks I've been doing it with for the past eight years."
Similarly, Ross spoke openly about her experiences filming the last episodes on multiple occasions. Despite her feelings of overwhelm, she was filled with delight and pride for what they had all made together. If you can't get enough of the Johnsons, check out the spin-off sitcom 'Grown-ish.' The series is still going well, and the fifth installment has been renewed.
Views: 666
Genre: Comedy, TV Shows Preview
Director: Kenya Barris
Actors: Anthony Anderson, August Gross, Berlin Gross, Deon Cole, Jeff Meacham, Jenifer Lewis, Katlyn Nichol, Marcus Scribner, Marsai Martin, Miles Brown, Peter MacKenzie, Tracee Ellis Ross
Studio: 20th Television, ABC Signature, ABC Studios, Cinema Gypsy Productions, Khalabo Ink Society, Touchstone Television