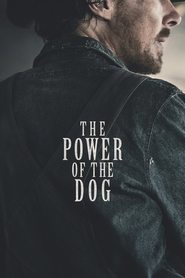 Why Does Phil Hate Rose and Peter in The Power of the Dog?
'The Power of the Dogs' is separated into chapters and is organized like a book. Given that it's based on Thomas Savage's 1967 novel of the same name, it's understandable that director Jane Campion chose to follow this particular narrative pattern in her picture. The plot centres around brothers Phil (Benedict Cumberbatch) and George Burbank (Jesse Plemons), who inherit their parents' enormous ranch in 1925 Montana.
Their lives are mainly isolated and co-dependent until George marries widow Rose Gordon (Kirsten Dunst) and effectively becomes a stepfather to Rose's son, Peter (Kodi Smit-McPhee). Phil appears to have been emotionally brutal in his connection with George. However, once Rose and Peter become members of his family, he escalates his behavior toward them to a terrible level. If you're wondering why Phil despises Rose and Peter, we've got the answer.
In Power of the Dogs, why does Phil despise Rose and Peter?
To comprehend the source of Phil's hatred towards Rose and Peter, we must first grasp who Phil is. Phil's complexities are gradually unraveled throughout the film's length. At first glance, he appears to be a relic of a fast passing epoch. He is the epitome of a frontiersman, stranded in an era when there is no new country to explore and colonize. The world around him is rapidly becoming civilized, yet he fiercely clings to the past.
Furthermore, Phil keeps his sexuality hidden from everyone around him, including his brother. And, fairly unsurprisingly, this repression manifests itself in rage, insults, and threats of violence. He is practically a codified idea of manhood, and the cowhands who surround him adore him for it. Phil is trapped in his own jail, and all he can do is use his powerful mind and extensive education to denigrate his brother and later attack George's wife and stepson.
Despite possessing a vast mansion for themselves, the brothers lived in a single room with twin beds prior to George's marriage. It's as if they're still kids, sharing a room because one could feel lonely and terrified without the other. However, it is clear that George is ready to mature and find a fresh solution to his loneliness. He meets Rose and is completely smitten by her. For Rose, whose ex-husband was an alcoholic who committed suicide, George represents not only financial security for herself and her kid, but also a second shot at happiness. As a result, when he expresses interest in her, she cheerfully reciprocates.
The film indicates that Phil and his mentor Bronco Henry had a sexual relationship. Phil aims all of his hate and viciousness at Rose now that the latter is gone and he has no other outlet to vent his pent-up emotions and repressed sexuality. He is adamant that she has interposed herself between him and his brother in order to financially ruin them. His continual ridicule and belittlement pushes her to the brink of depression. She finally goes off the figurative cliff when she fails to perform on the piano in front of her husband's parents, the Governor, and his wife.
George isn't much help either. In reality, he unwittingly helps to Rose's mental health decline and is blissfully unconscious when his wife becomes an alcoholic as a result of his brother's misery. When Peter arrives, he is met with the same senseless cruelty as his mother. It's even worse in his situation since the cowhands join in on the fun. Rose, as his mother, notices what is going on and tries to protect her son. But, as it turns out, Peter becomes her savior rather than her savior.
Views: 274
Genre: Drama, Romance, Western
Director: Jane Campion
Actors: Benedict Cumberbatch, Frances Conroy, Jesse Plemons, Keith Carradine, Kirsten Dunst, Kodi Smit-McPhee, Thomasin McKenzie
Country: Australia, Canada, New Zealand, United Kingdom, United States
Duration: 126 min
Release: 2021