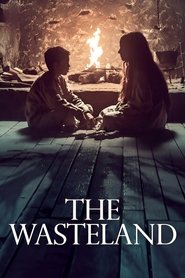 Who Is Juana in The Wasteland? How Did She Die? [Spoiler]
'The Wasteland,' directed by David Casademunt, is a Spanish horror drama film also known as 'The Beast,' 'El Páramo,' and 'La Bestia.' It is set in the nineteenth century and follows Diego and his parents, Luca and Salvador, who live in an isolated shack away from a war-torn society. When the family is faced with a calamitous incident, Salvador is compelled to leave.
As Diego and Luca wait for Salvador to return, they are reminded of the tragic death of Juana, which he informed them before leaving. If you're curious about Juana and how she dies, we've got all the answers. WARNING: SPOILERS AHEAD.
What happened to Juana and what caused her death?
Juana is Salvador's younger sister, who died while she was a child. Salvador begins telling the family about the legend of "The Beast," a horrible creature who feeds on people's anxieties and sadness, on Diego's birthday. The Beast gets closer to killing people the more they feel forlorn and terrified. Salvador then claims that the legend is true and that his sister Juana has seen the creature. He is interrupted, though, by Luca, who does not want Diego to hear the rest of the narrative.
When the stranger who was housed by the family confronts Diego and Luca, Salvador murders him in self-defense. After being shaken by the occurrence, Diego comes across a photo of his father's family and inquires about Juana. An emotional Salvador then tells Diego about how his parents used to abuse Juana. To cope with their parents' violence, Salvador and Juana used to tell each other terrible stories at night, and she frequently mentioned The Beast to her brother.
Juana's anxieties grew stronger as her parents' maltreatment of her worsened. She came to Salvador in a panic one night, claiming that The Beast was nearby and that she could see it. Juana sought help from her brother in her hour of need, but he disregarded her and sent her away. Later, Salvador noticed Juana peering out the window, and she fell out and perished. This catastrophe makes Salvador feel guilty and instills in him a fear of The Beast, which he passes on to Luca and Diego.
After Salvador sets out to find the dead man's family, Luca and Diego's paranoia grows. As he finds himself suddenly alone in the absence of his father, Diego is influenced by Juana's story. Soon after, he has a hallucination of seeing her in his room, where she gestures to an invisible thing and then vanishes out the window. Diego imagines Juana's death as a result of his mother's concern and experiencing life without his father for the first time.
When Salvador does not return for a long time and his horse returns without him, Luca assumes he is dead. This causes her to become depressed, and she even attempts suicide before being saved by Diego. Diego is deeply disturbed by the tragedy of losing his father and his mother's health, and Juana's story grows more vivid to him with each passing day. All of this culminates to The Beast's full manifestation, feasting on Diego and Luca's misery.
As a result of their mental state, Luca and Diego, like Juana, are compelled to witness The Beast for real. Their insanity makes it difficult for them to distinguish between truth and fantasy, and they are forced to save themselves from a horrific end.
Duration: 92 min
Release: 2021