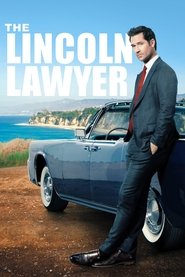 The Lincoln Lawyer
In Netflix's 'The Lincoln Lawyer,' renowned attorney Mickey Haller (Manuel Garcia-Rulfo) returns to criminal law after overcoming a drug addiction. Mickey is plunged into the deep end right away when his colleague is unexpectedly slain, leaving all of his cases in the hands of our hero. Mickey weaves an unusual course around Los Angeles while working in the back of his car, representing marginalized clients to tech billionaires. Mickey quickly finds himself in the crosshairs as a result of his colleague's untimely demise. Let's take a closer look at how things finish up in 'The Lincoln Lawyer.' SPOILERS FOLLOW.
Recap of The Lincoln Lawyer
The program begins with Mickey, who has recently completed drug rehab, being summoned by Judge Mary Holder. She informs him that Jerry Vincent, the recently slain attorney, has bequeathed his practice to Mickey. Mickey decides to return to practice law after realizing he has a slew of new cases to fight and does not want to abandon Jerry's clients.
Trevor Elliott, the owner of the videogame firm Parallax, is Jerry's most high-profile customer. Trevor is accused of murdering his wife, Lara, and her lover, Jan Rilz. The tech millionaire is initially suspicious of Mickey's ability to succeed Jerry, but eventually relents. However, Trevor's affairs have a sinister twist, and the attorney soon finds himself being hounded by unknown individuals.
The videogame mogul later admits that he is being threatened by a Russian family with underworld ties. Mickey becomes overburdened while attempting to handle Trevor's seemingly unwinnable case while simultaneously defending a number of smaller cases. He works on the go, in his distinctive Lincoln, driven by former client Izzy Letts. As Trevor's trial begins, one of the jurors is shown to have been bribed. Always on the side of justice, Mickey informs the court, and the trial proceeds.
Mickey is eventually able to prove Trevor's innocence through smart investigative and legal reasoning. However, the lawyer has reservations about the mystery Russian family and Jerry's murderer. Mickey understands right after Trevor's acquittal that his client could have killed his wife and that he may have helped a guilty man walk free. Soon after, during a Parallax press conference announcing his company's acquisition, Trevor is shot by a woman, who soon surrenders to authorities.
Who Killed Trevor Elliott's Wife Lara Elliott at the End of The Lincoln Lawyer?
Then Mickey moves on to an earlier case involving a young man named Jesus Menendez who was falsely convicted of murder. The lawyer locates a critical but reluctant witness named Glory Days (or Gloria Dayton) and eventually assists Jesus in his escape. However, Mickey's victory is detrimental to his ex-wife Maggie's case and produces a schism between the two. In the season finale's last minutes, Mickey confronts Judge Mary Holder, accusing her of buying a jury member in the Trevor Elliott trial. The judge urges our hero to be careful with his comments, but Mickey has already contacted the authorities and exits the judge's chambers just as a detective enters.
Season 1 of 'The Lincoln Lawyer' is full with riddles and hidden agendas, so let's go through them one by one. The Trevor Elliott case revolves around who murdered his wife, Lara, and her girlfriend, Jan. Despite the fact that Trevor was discovered at the house with the dead victims and has a compelling cause to commit the killings, he claims to be innocent. Mickey further claims that Trevor would not have had enough time to dispose of the incriminating clothing and weapons he used in the crime.
Unfortunately, once Trevor is released, Mickey finds that his client was all along guilty. The first hint of Trevor's deception is discovered when Mickey's investigator, Cisco, discovers that Trevor lied about his involvement with the dangerous Russian family. Trevor also insists on testifying at the trial, which is a very risky move for the defense.
Mickey eventually discovers that Trevor murdered his wife, Lara. It becomes evident that Lara was the true brain behind Trevor's video game company, and she threatened to leave him. Trevor murdered Lara after realizing that her leaving with her proprietary code and genius talent would lead to the demise of his company. The murdering husband then used his drone to fly his blood-splattered garments and gun out to sea, guaranteeing that they were never recovered. Ironically, Mickey's inability to dispose of the damning evidence promptly is the very basis he uses to win the case and acquit Trevor.
Who murdered Jerry Vincent?
The death of attorney Jerry Vincent, who is killed in the opening minutes of the first episode, is the season's longest-running mystery. Mickey not only inherits Jerry's clientele, but he also appears to become the focal point of the dark powers that were following Jerry. As a result, for much of season one, Mickey is told that his life is in danger and that he may be killed just as easily as Jerry was.
Despite Mickey and Detective Griggs' best efforts, the killers have eluded capture. Finally, there is an attempt on Mickey's life, which he narrowly escapes due to the detective's prompt intervention. Mickey recognizes the attacker as McSweeney, the absconding juror number 7 from Trevor Elliott's trial, who was bribed earlier.
Mickey gradually realizes that the only person with the resources and knowledge to rig a jury is Judge Mary Holder. He confronts her later, and it is revealed that Jerry actually paid the judge to rig the jury on the trial, but then changed his mind. Because the judge didn't want Jerry to back out of the arrangement, she hired McSweeney to assassinate him. Mary then directs McSweeney towards Mickey, realizing he may become a problem as well, but to no avail.
Is Trevor Elliott still alive? Trevor Elliott was killed for what reason?
The shooting of Trevor is one of the season's biggest surprises. It's particularly appropriate given that the video game mogul is revealed to have murdered his wife after being cleared of the crime. Trevor is assassinated while holding a news conference to announce the acquisition of his company. A woman in the crowd discharges multiple shots into Trevor's chest before calmly surrendering to the officers.
Trevor is, for all intents and purposes, no longer alive. He is unlikely to survive the multiple gunshot to his chest, and Mickey also receives condolences for his old client. Carol Dubois, a former pupil and girlfriend of Yoga teacher Jan Rilz, murders Trevor and later has an affair with Trevor's wife, Lara. Despite Jan's promiscuity, Carol has love feelings for him.
Notably, she is one of the few people who (correctly) believes Trevor murdered Lara and Jan. Carol appears unconcerned by Lara's death, but Jan's death hurts her severely. As a result, she attends the trial from beginning to end, expecting to see Trevor convicted. When he is released, the heartbroken widow cannot contain her rage and seizes the first opportunity to exact punishment, fatally shooting Trevor.
Views: 511
Genre: Crime, Drama, TV Shows Explainers
Director: David E. Kelley
Actors: Angus Sampson, Becki Newton, Christopher Gorham, Jamie McShane, Jazz Raycole, Krista Warner, Lamont Thompson, Manuel Garcia-Rulfo, Michael Graziadei, Neve Campbell, Ntare Guma Mbaho Mwine
Studio: A+E Studios, ABC Signature