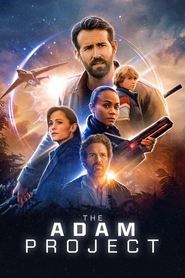 Explained: Time Travel and Fixed Time in The Adam Project
Time travel has always captivated us as a concept. Something about venturing beyond the limits of time captures our interest right away. Because there is no real-world application for it yet, we must be content with reading about it in a book or watching it in movies or TV shows.
Time travel is central to the plot of 'The Adam Project.' It teases us with the idea of communicating to our younger selves and assisting them in navigating the treacherous seas of life. Everything you need to know about time travel in 'The Adam Project' is right here. WARNING: SPOILERS AHEAD.
What Exactly Is Fixed Time?
Fixed time in 'The Adam Project' refers to the point in time when an individual resides on the quantum level. Fixed time, as the name implies, is immutable unless someone goes across time and encounters their younger selves, as Adam does in the film. Absolute space and time have existed in the real world for a long time. It can be found in Aristotelian physics, and according to Robert S. Westman, it can also be found in Copernicus' 'De revolutionibus orbium coelestium.'
Sir Isaac Newton used the concept of absolute space and time to lay the groundwork for his Newtonian mechanics in 'Philosophi Naturalis Principia Mathematica.' The British physicist thought that absolute space and time exist independently of everything else. External forces, on the other hand, influence relative time. Other scientists worked on the topic subsequently, and more sophisticated theories, such as Albert Einstein's Theory of General Relativity, were obtained.
What Exactly Is Time Travel?
Time has become the most valuable commodity in the future depicted in 'The Adam Project.' The title of the film alludes to the magnetic particle accelerator created by Adam's father, Louis Reed. According to his theory, with a strong enough pulse, one can create useful wormholes in space that can be exploited for time travel. To stabilise the wormholes, he devised the ISPCA, or Infinitely Shifting Plasma Containing Algorithm. The accelerator started live in November 2018. Maya Sorian, a former Louis partner, used a time jet to travel to 2018 and deliver information to her younger self, effectively changing history.
Laura, Adam's wife, was looking into this when Adam was told she perished during re-entry. While representing time travel, 'The Adam Project' includes nods to other ventures, like 'Back to the Future Part II,' 'Timecop,' and the MCU. Every ripple in time does not establish a parallel reality in the world of 'The Adam Project,' and no one remembers the wiped timelines. It is claimed that when someone returns to their predetermined time following an encounter, memories rebuild and reconcile.
Duration: 106 min
Release: 2022