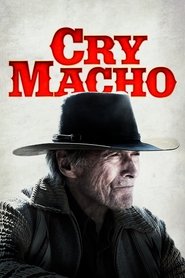 Cry Macho Review: Is a Strictly Average Clint Eastwood Film
Clint Eastwood previously postponed a passion project because he wanted to be mature enough to portray the age-appropriate lead in 'Unforgiven,' a revisionist western that won four Oscars, including Best Picture and Best Director. The nonagenarian screen veteran — 91 years old, to be exact — made the same creative choice in his current picture, 'Cry Macho,' even though Robert Mitchum was originally recruited for the role. That occurred in the late 1980s because Eastwood believed his age at the time wasn't appropriate for the role. Instead, he went on to make 'The Dead Pool,' the fifth and final episode of the 'Dirty Harry' film series, and the project has been dormant since. Potential actors for the role included Roy Scheider and, yep, Arnold Schwarzenegger. After more than 30 years of waiting, Clint Eastwood chose to direct and star in the picture.
'Cry Macho,' adapted by N. Richard Nash from his own 1975 novel of the same name, depicts Mike Milo (Clint Eastwood), a former rodeo star whose glory days are over due to a terrible back injury. He was then demoted to working as a horse breeder, only to be dismissed by his employer, Howard Polk (Dwight Yoakam), since Mike was late one day and Howard reasoned that "it's time for new blood."
However, a year after he was fired, his former boss contacted him and chose to hire Mike again. Only this time he isn't tasked with breeding and training horses, as he was previously. Instead, he is sent to Mexico City to retrieve Howard's 13-year-old son, Rafael a.k.a. Rafo (newcomer Eduardo Minett in his first Hollywood appearance), and return him to Texas. Howard said his son was being molested and that he was unable to travel to Mexico owing to legal concerns.
When Mike arrives in Mexico, he has to cope with the boy's insane mother, Leta (Fernanda Urrejola), and learns about Rafo, who is always up to something nefarious, such as theft and cockfighting. Mike eventually finds him, but he gets caught up in a police raid on an illegal cockfight.
To cut a long story short, we soon learn that Mike and Rafo are returning home on a lengthy journey with the boy's cherished rooster nicknamed "Macho." They confront various challenges along the way, including battling with Leta's henchman, Aurelio (Horacio Garcia Rojas.)
While it's good to see Eastwood return to the western genre after 'Unforgiven,' 'Cry Macho' isn't what you'd anticipate from this screen veteran. It's more of a straight-up drama, however there are a few tiny action scenes sprinkled throughout. However, the "action" takes a back seat, with one of the brief moments showing Eastwood hitting a bad guy. It's as though Eastwood tried to spice things up a little but didn't really accomplish anything interesting or suspenseful.
Even the 104-minute running length feels excessive, particularly in the film's sagging middle portion, where Mike and Rafo choose to hide out in a small town. Sure, there are genuine touching moments between Mike and Marta (Natalia Traven), a kind-hearted widow who owns a cantina. I have to say, despite their linguistic limitations in the film, they had tremendous chemistry. However, I would have rather if Eastwood had played it straight and focused more on his strange father-figure-like relationship with the youngster, Rafo. It would have also benefited if the stakes had been raised a notch to heighten the tension.
Among the common themes found in many of Eastwood's films these days are moments of redemption. Unfortunately, this is all surface-level storytelling, with nothing profound or emotionally resonant.
'Cry Macho' does, however, have a few unforgettable moments. This includes the aforementioned Mike and Marta scenes, as well as some of Ben Davis' stunning cinematography taken on site in New Mexico. There are also some traditional odd-couple moments between Mike and Rafo, which result in Eastwood's trademark sneaky sense of humour.
Now, if Eastwood hadn't approached 'Cry Macho' as if it were a placeholder project in his spare time, we could have gotten a better film.
Duration: 104 min
Release: 2021